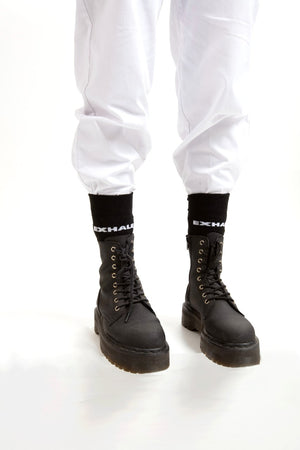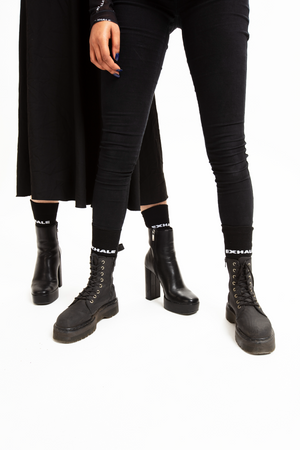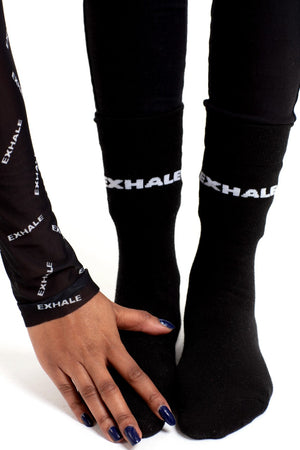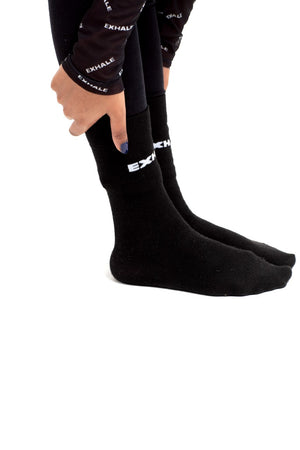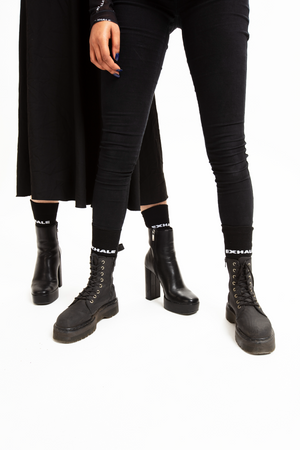 EXH22-SOCKS
We got you covered from head-2-toe with our first drop of EXH22-SOCKS.
These black dress-socks have the EXHALE logo in white placed 6cm from the finished top-edge and the logo runs 7cm wide.
The outcome? Tall enough for EXHALE to peak over you boots or pop out with your sneakers. 🎯
One size fits most.
Unisex
One size fits most

Total sock is approx. 32cm tall x 10cm 

48% polyester 32% Nylon 20% Spandex